Do you want to fulfil your true potential?
Do you want total self-belief?
Do you want determination and resilience?
Do you want more energy and better health?
Do you want increased creativity, happiness and joy?
Then this book and accompanying audio techniques are for you!
Paul McKenna wants to help you achieve your true potential in every area of your life. He has spent decades working with sports stars, rock stars, movie stars and business leaders to help them become super successful. Now it's your turn!
Here, Paul has distilled seven core easy-to-learn strategies that will give you the edge in life and make you more successful than you'd ever dreamed possible. Using the latest psychological techniques, you will move beyond limitations – and in the short time it takes to read this book and use the free audio downloads, you will notice powerful change in your thinking and behaviours, becoming a super version of yourself with a richer and more fulfilling life.
If you want to increase your confidence, clarity, creativity, resilience, connection and happiness then let Paul McKenna help you now!
Available Jan 4th 2024
Pre Order Now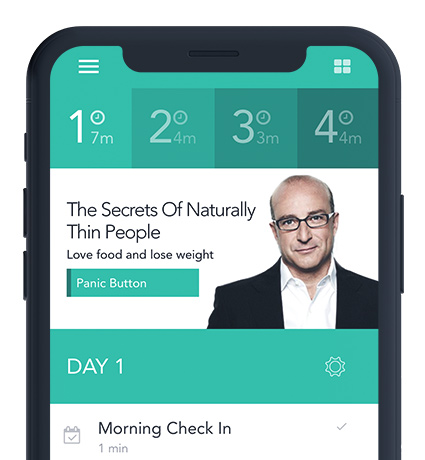 Download my THIN App from your App Store
All your decisions about what you eat and how much you eat, take place in your mind. Let me help you reprogram your mind using the latest psychological techniques.
Using this amazing interactive 21 Day System, Paul will personally guide you to change your relationship with food.
Find Out More
Choose from Online Plans, iPhone & Android Apps and Audiobooks and Let Me Help You.
Choose from Online Plans, iPhone & Android Apps and Audiobooks and Let Me Help You.